Join our Team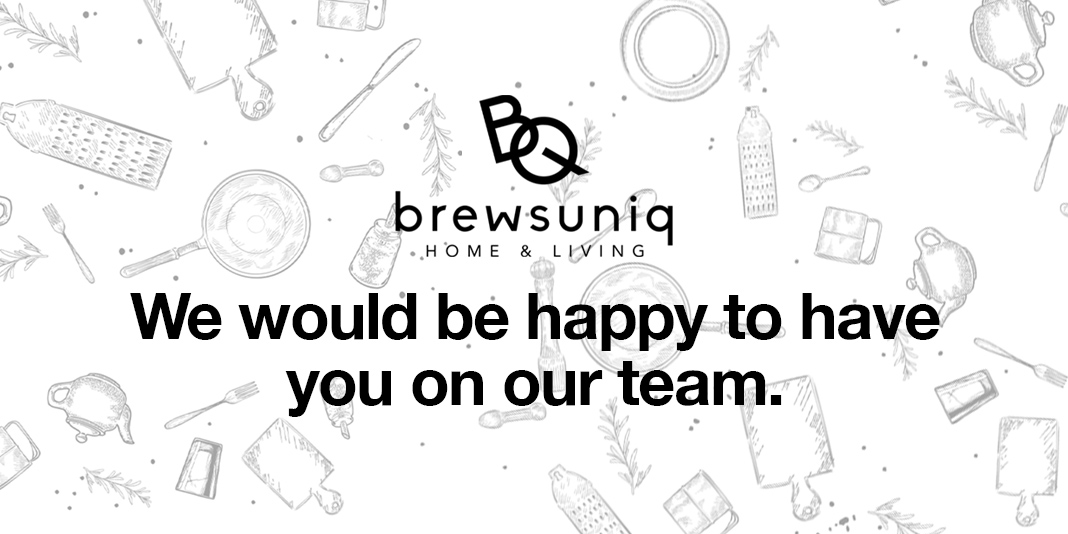 A Career You'll Be Proud Of!
Here at Brewsuniq, we don't let our 9 to 5 stand in the way of what we love
---------------------------------
Every talent and knowledge will be put to good use, brilliant ideas will not only be noted but also encouraged. We might not be the biggest team, but we are a close-knit bunch who believe in achieving success together. Now we're looking for more prospective, determined team player with a specific interest towards what we do.
So, if you have an eye for aesthetics, are passionate about food and cooking or frequently follow the latest interior design trend – you will fit right in!
Minimum requirements:
- Speaks fluent Indonesian and able to write basic English
- Indonesian citizen (male/female)
- Age 20-30 years
- Creative-minded, willing to learn and up to date with what's on trend
- Performs just as well individually or in a team
- Own transport & based in Medan or Jakarta
Will place you on top of our list:
- Fluent spoken and written English and Indonesian
- At least 1 year of experience working in sales & retail
- Expertise and interest about cooking or home and living category
---------------------------------
We offer competitive salary, BPJS, THR and a working environment that unleashes your true potential!
Can't wait to meet you in person! Email your resume to: hello@brewsuniq.com